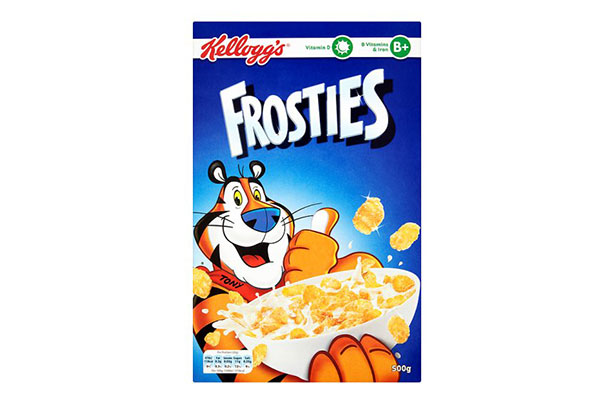 Kellogg's Frosties (40g)
Sugar per serving: 14.8g
We all know that chocolate coated flakes and pops aren't the best choice if you're looking for a
healthy cereal
, and it doesn't take a genius to figure out that Frosties have a little extra sugar compared with a bowl of regular cornflakes, either.
However, a recent report from Public Health Liverpool exposed just how much sugar Kellogg's have managed to pack into one 40g portion - and it's pretty shocking, giving children aged seven to 10 years old more than TWICE their recommended sugar allowance (a maximum of six cubes a day).
Coco Pops and Cookie Crisp also came under fire in the expos
é
, although Kellogg's responded that it had recently reduced sugar in Coco Pops by 14%, and that the recommended portion size for its cereals was 30g.