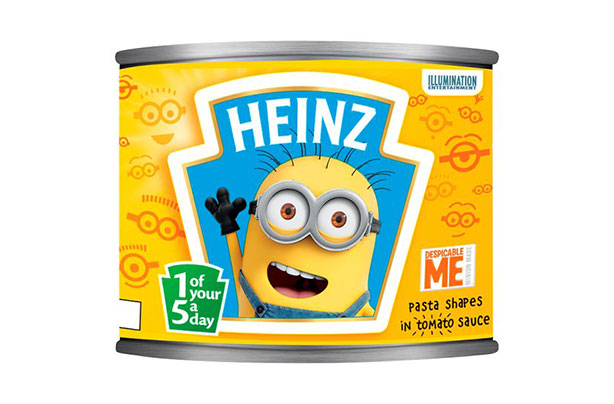 Heinz Minions Pasta Shapes (205g)
Sugar per serving: 8.9g

We all know kids go mad for anything with a Minion on the front, but these pasta shapes in tomato sauce have come under fire for their sugar content too.

Although they count as one of your child's five-a-day thanks to the inclusion of the tomato, they also contain around half of the daily allowance of sugar for a 4-6 year old child, so they're one to reconsider if you're serving them up for dinner on a regular basis.

Heinz says that they have reduced the sugar in their tinned products in recent years and are working to take this down further.