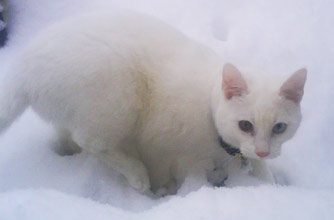 Calum's cat Alfie
Name:
Alfie
Age:
7 months
Owner:
Calum, Brighton
Silly habits:
Chasing people's feet when they're walking and running away when they stand still.
Naughtiest moment:
Trying to get our two fish SpongeBob and Patrick.
Alfie would say:
SpongeBob and Patrick are my best friends.
Think your pet's better than this lot? Then send in a picture, answering the questions above to
goodtoknow@ipcmedia.com
and see if they make it into our next gallery.