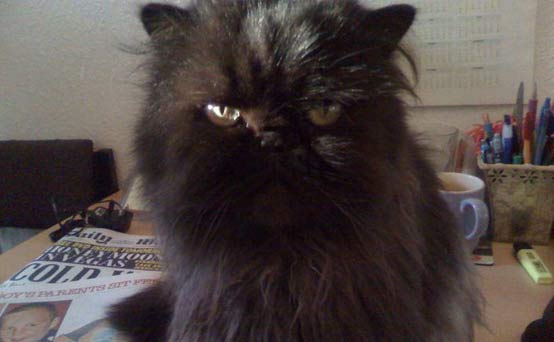 Krissel's cat Muphy
Name -
Murphy Moo
Age
- 10
Owners
- Krissel
Silly habits
- Sitting on papers I am trying to read, racing around like a greyhound after using his litter box, miaowing non stop when Krissel leaves the house, attacking people's ankles.
Naughtiest moments
- Smashing a glass vase while trying to eat the leaves from the flowers
Murphy Moo would say:
'If you come near me, I will kill you!'
Think your pet's better than this lot? Then send in a picture, answering the questions above to
goodtoknow@ipcmedia.com
and see if they make it into our next gallery.