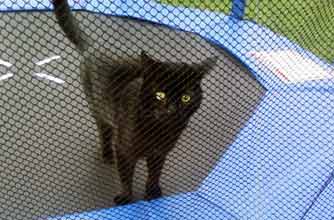 Claire's cat Oscar
Name
- Oscar The Ocelot
Age
- 2
Owner
- Claire, Hereford
Silly habits
- Making the weirdest cat cry in the world, baiting the other cats, sitting in the middle of the road.
Naughtiest moment
- Weeing on me on New Year's Day.
Oscar The Ocelot would say
- 'You looking at me?'
Think your pet's better than this lot? Then send in a picture, answering the questions above to
goodtoknow@ipcmedia.com
and see if they make it into our next gallery.