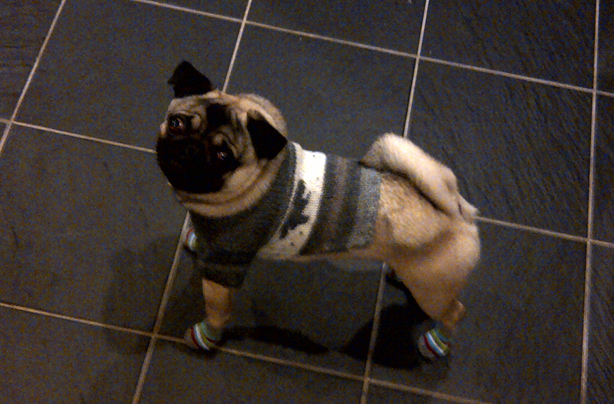 Kirsty's dog Hugo
Name:
Hugo
Owner:
Kirsty from Barnsley
Kirsty says:
'My baby hugo in his winter wear'.
Think your pet's better than this lot? Then send in a picture and tell us your pet's name, age, silly habits, naughtiest moment and what they would say, to
goodtoknow@ipcmedia.com
and see if they make it into our next gallery.