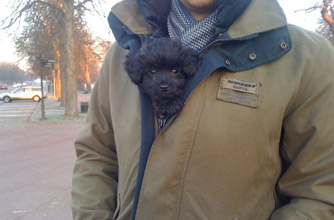 Titch
Name -
Titch
We found this adorable photo on Twitter and thought it was so cute that we just had to include it in our pets gallery.
Think your pet's better than this lot? Then send in a picture and tell us your pet's name, age, silly habits, naughtiest moment and what they would say, to
goodtoknow@ipcmedia.com
and see if they make it into our next gallery.