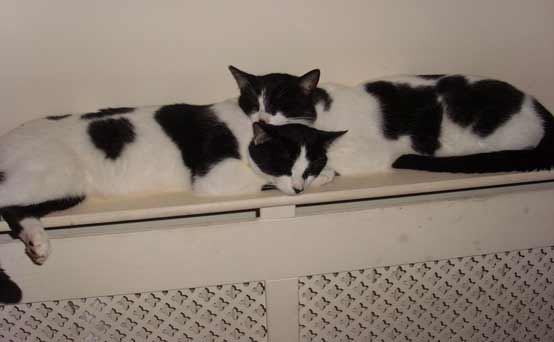 Hazel's cats Gadget and Gizmo
Name -
Gadget and Gizmo
Age
- 1 year old
Owners
- Hazel
Silly habits
- Meowing loudly while sitting in front of the TV so you can't see or hear it, following you round the house whenever you move in case there's more food on offer, constantly switching bowls when eating.
Naughtiest moments
- They destroyed the bathroom by crawling down the hole behind the sink.
Gadget and Gizmo would say:
'Honestly, we have never ever been fed and certainly that empty cat food tin you can see has nothing to do with us. Please feed us - would we lie?'
Think your pet's better than this lot? Then send in a picture, answering the questions above to
goodtoknow@ipcmedia.com
and see if they make it into our next gallery.