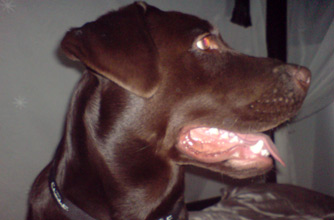 Vicki and James' dog Logan
Name -
Logan
Age -
1 year old
Owners
- Vicki and James
Silly habits -
Licking feet and any feet related items - he loves socks and shoes!
Naughtiest moment -
Chewing and uprooting ALL of our newly planted trees in the back garden!
Logan would say -
'I'm a lover not a fighter!'
Think your pet's better than this lot? Then send in a picture, answering the questions above to
goodtoknow@ipcmedia.com
and see if they make it into our next gallery.