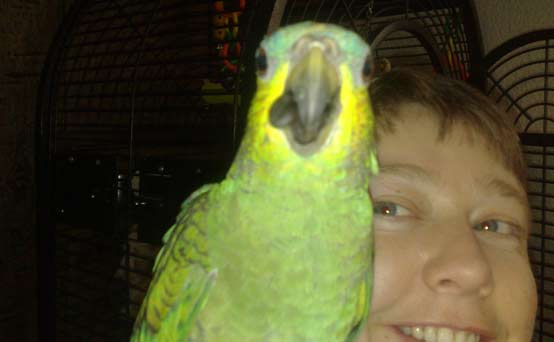 Paula and Stephanie's parrot Bobby
Name -
Bobby
Age
- 2 years old
Owners
- Paula and Stephanie
Silly habits
- Singing when music starts, playing hide and seek (and she actually shouts 'boo' when she's found). She also laughs when her owners laugh.
Naughtiest moments
- When she bit Paula's lip!
Bobby would say:
'Boo!'
Think your pet's better than this lot? Then send in a picture, answering the questions above to
goodtoknow@ipcmedia.com
and see if they make it into our next gallery.