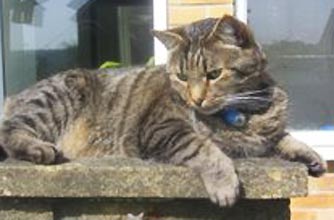 Jayne's cat Harry
Name
- Harry
Age
- 5
Owners
- Jayne
Silly habits
- Going mad every now and then and racing round the house.
Naughtiest moment
- Being sick on the bed while I was in it.
Harry would say
- 'Look at me! I'm very cute, aren't I? Can I have some more food please?'
Think your pet's better than this lot? Then send in a picture, answering the questions above to
goodtoknow@ipcmedia.com
and see if they make it into our next gallery.