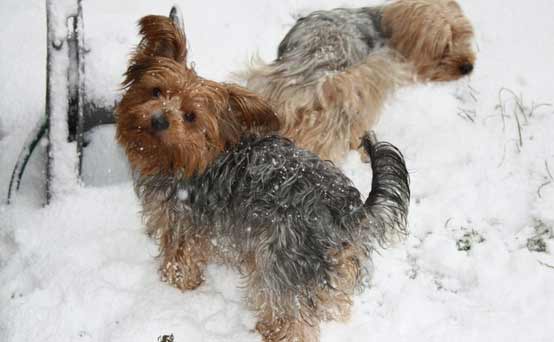 The Spencer family's dogs Billy & Max
Names -
Billy & Max
Age
- 2 & 4
Owners
- The Spencer family
Silly habits
- Billy dances on the back of the settee and paws people's heads, Max runs to the telephone every time it rings.
Naughtiest moments
- Billy has chewed countless things including 3 computer leads. Max washes his feet in water during the summer and paddles dirt about.
Billy and Max would say:
Billy would say 'it wasn't me!'. Max does say 'Mum'!
Think your pet's better than this lot? Then send in a picture, answering the questions above to
goodtoknow@ipcmedia.com
and see if they make it into our next gallery.