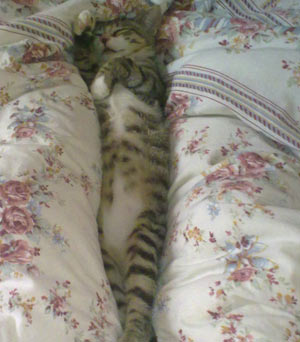 Kay's cat Felix
Name -
Felix
Age
- 19 months
Owners
- Kay
Silly habits
- After he comes home for dinner he runs around the house for about 10 minutes sounding like he's wearing boots.
Naughtiest moments
- Climbing up wallpaper and hanging there. He was nicknamed 'spider cat'.
Felix would say:
Who me? Noooo.
Think your pet's better than this lot? Then send in a picture, answering the questions above to
goodtoknow@ipcmedia.com
and see if they make it into our next gallery.