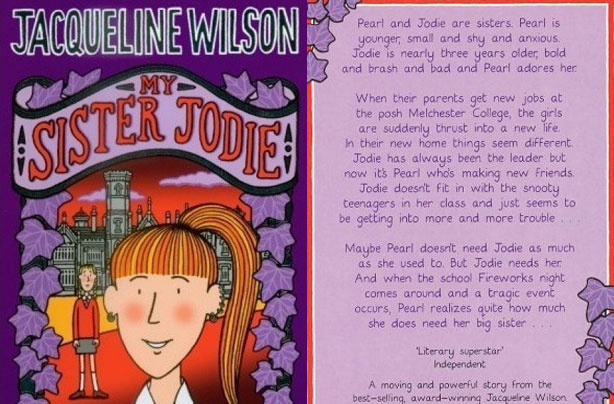 My Sister Jodie
The Author: Jacqueline Wilson

What's it about? Jacqueline Wilson tells the story of two sisters who feel their roles shifting as they move to a new area of town with their family.

Why will kids love it? Aimed at slightly older children, probably from 10+, these books are a lovely way of touching on issues children may be experiencing at school but aren't ready to talk about yet.