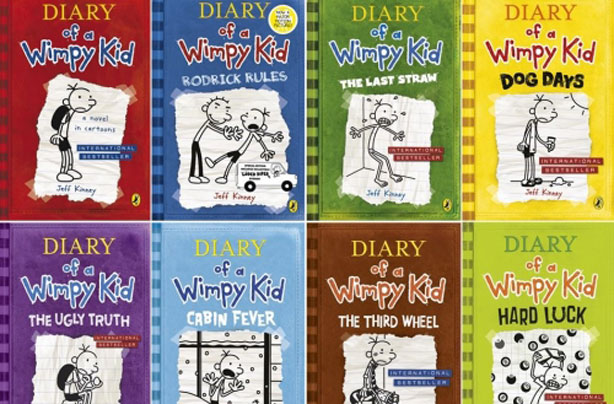 Diary Of A Wimpy Kid
The Author: Jeff Kinney

What's it about? Greg starts a new school where the weaklings share a corridor with the tall, mean kids. He makes friends with Rowlay who becomes popular and Greg uses this to his advantage, telling his story in his own words...

Why will kids love it? This hugely popular series follows the life of Greg Heffley, who doesn't instantly fit in at school thanks to the taller, meaner kids in his year. The entertaining plot is sure to ensure this is one your kids' friends have read too - which should encourage yours to read it too. Told through cartoons, even reluctant readers will love the format and the funny style Jeff Kinney brings.