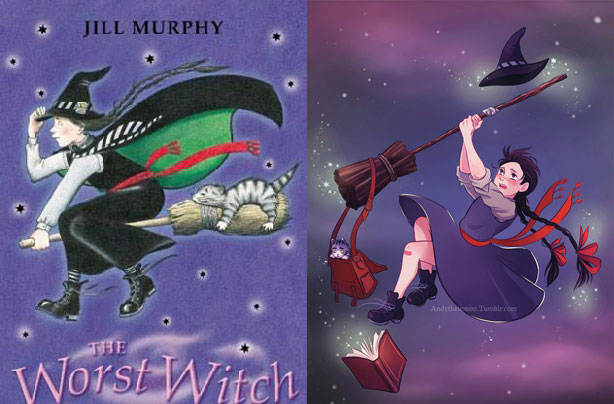 Worst Witch
The Author: Jill Murphy

What's it about? Mildred Hubble is a witch who has a lot to learn. She's always getting into scrapes at her boarding school by accident.

Why will kids love it? Kids like to be cheeky, so they'll definitely love the tales of Mildred Hubble, the worst witch at Miss Cackle's Academy who can never seem to get her spells right. Another great book for younger readers.