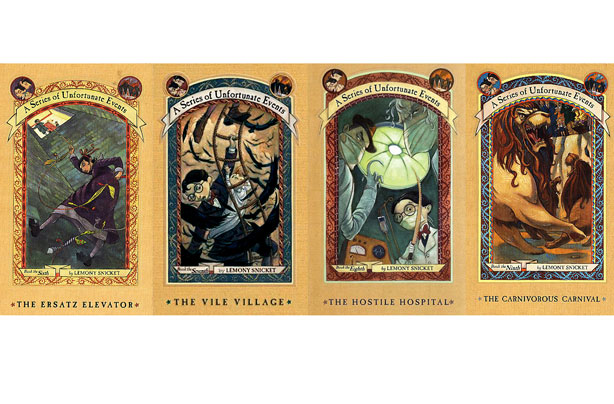 A Series Of Unfortunate Events
The Author: Lemony Snicket (AKA Daniel Handler)

What's it about? Dark, funny and scary, this is one for those who love grim and gruesome things. The Baudelaire children are sent to live with their evil count Olaf after their parents are killed. Strangeness follows and a whole 'series of unfortunate events'!

Why will kids love it? These stories are quite dark in places, but aimed at 9 to 12-year-olds, they seem to really appeal to this age group. If your kids have seen the popular films, which starred Jim Carrey, then they're likely to enjoy the books, and there's 12 of them so they'll be kept busy for a while!