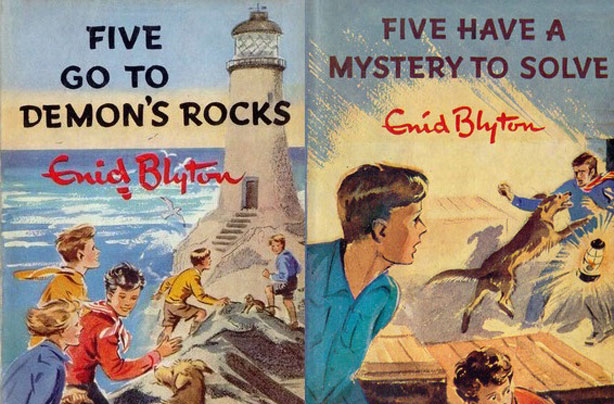 Famous Five
The Author: Enid Blyton

What's it about? The adventures of Julian, Dick, Anne, George and Timmy as they solve all sorts of mysteries during their summer holidays from school. With picnics aplenty and a good dose of old fashioned English mannerisms thrown in, this is a taste of days gone by.

Why will kids love it? This timeless classic is full of fun, adventure, danger and the joy of being a child.