You are here:

Kate Middleton
Kate Middleton
Bookies have slashed odds to 3/1 on the traditional baby girl name.

Did you know that the highest percentage of dentists are born in December? And an unusual amount of musicians are born in February? Find out more about birth month meanings...

We've never seen one looking so casual before. But what was the cause? We investigate...

If you happened to be on Kate and Wills' Christmas card list, this could be the sort of thing you'd expect to receive. How very formal.
New articles
The Duchess of Cambridge certainly…

Beautiful maternity coats galore,…

All Kate Middleton's gorgeous…
Kate Middleton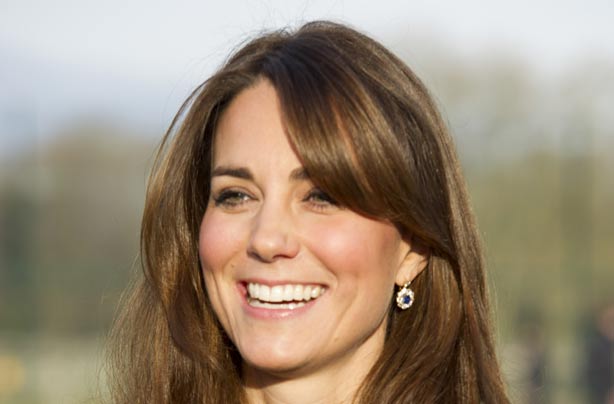 Kate Middleton pregnant, for the second time: Ever since little George's birth we've been holding our breath for the announcement that he would become a big brother. On Monday 8th September, 2014, Clarence House announced via twitter that our royal baby dreams were to come true - Kate is pregnant again! There have already been rumours that this time Kate will have a little princess, we can't wait to find out.
After suffering from severe morning sickness in the early stage of her first pregnancy, there are concerns that Kate is feeling the affects of this again. We hope it doesn't last long! To get the facts on how serious severe morning sickness can be click here.
We'll keep our beady eyes peeled for any Kate Middleton pregnancy-related news. Plus stay tuned for our second royal baby bump watch gallery - we'll have all the latest pictures! Can't get enough of Kate? Why not take a look at these:
Love talking all things royal baby? Let us know whether you think the royal tot will be a boy or girl and what you think they'll be called on our Facebook fan page or tell us in a comment below.
Latest Kate Middleton picture galleries