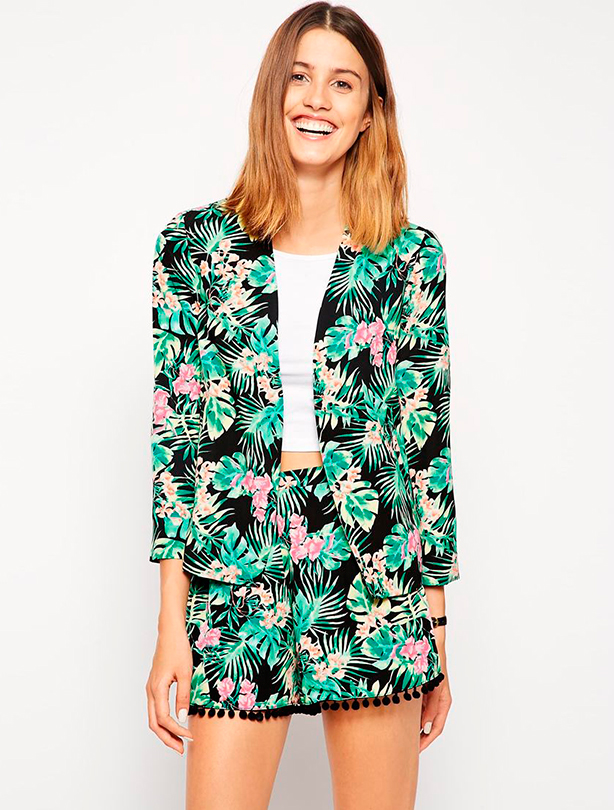 Blazer in palm print, £35, ASOS
Nothingís too young-looking for the queen of baking and we think Mary would love this little palm printed number. Its cropped sleeves are perfect for those in-between days in autumn while itís still a bit too warm to throw on a heavy coat.

Wear it with:
Tailored black trousers for the perfect day-to-night look.

But it:
ASOS