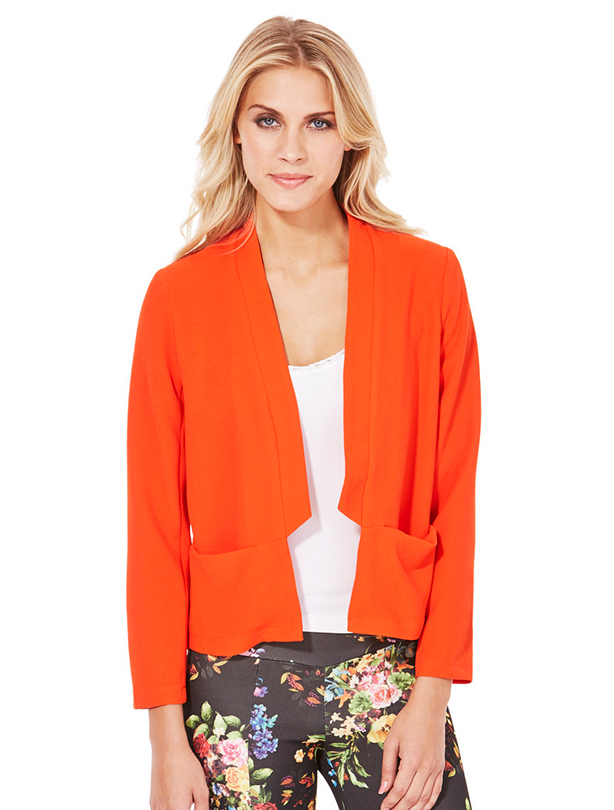 Ax Paris structured jacket, £28, F&F at Tesco
Blazers donít have to feel formal, and this bright one from F&F is the perfect example. With an open front and relaxed styling this gives off an effortlessly stylish look, something we could certainly do with more of! We can picture Mary in this with a pair of well-fitted jeans and her trusty pearls.
Wear it with:
We love it with clashing patterned trousers, as itís styled in the picture, for a fun autumnal look.
Buy it:
Tesco