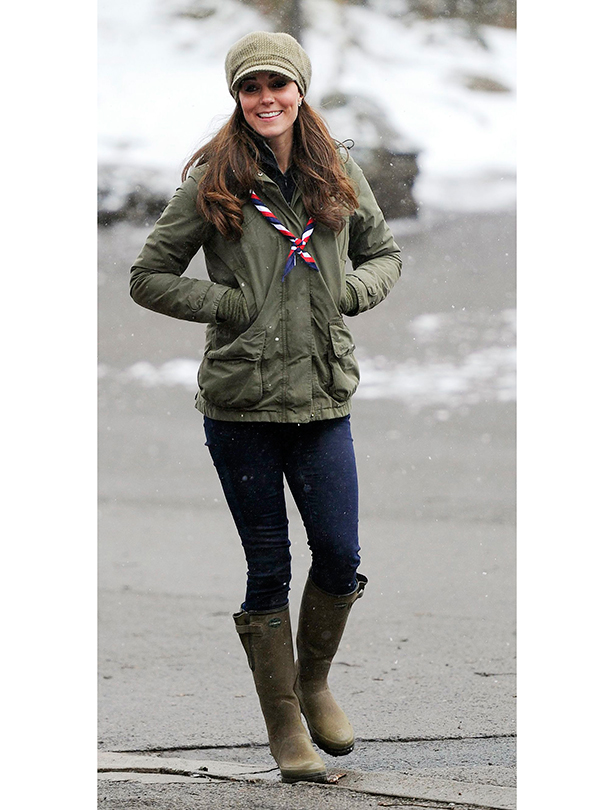 A day in the country
A wax jacket, some wellyboots and those good old skinny jeans, Kate's recent outfit was the picture of country living, and good thing too now that her and Will spend most of their time there. We like her little neckscarf addition to brighten up the palette of heritage green and navy blue.

Style tip: Invest in a good pair of wellies, they'll last you a lifetime!