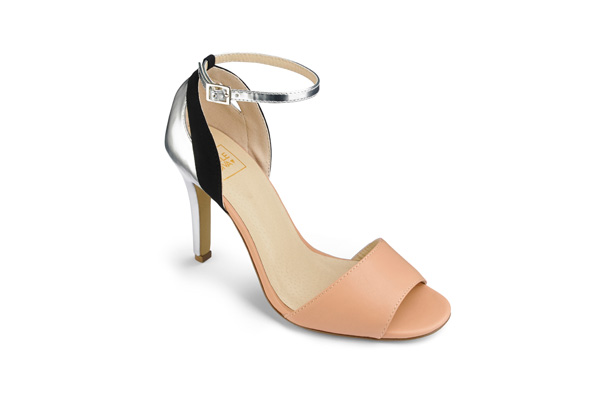 Strappy Cocktail Sandals, £36
There's nothing like a strappy sandal to lift your mood and make you feel like the party is about to get started! These high-heeled cocktail sandals offer the perfect mix of style and sexiness, with a subtle mix of colours and a metallic finish to the ankle strap. They'll look great worn with a fitted cocktail dress, or you could slip them on to add extra oomph to any black dress, skirt or trousers for a night out.
The peep toes mean you'll need to make sure your nails are polished – the perfect excuse for a pre-party pedicure to get your feet ready for dancing the night away!
Shop here: Strappy Cocktail Sandals, £36