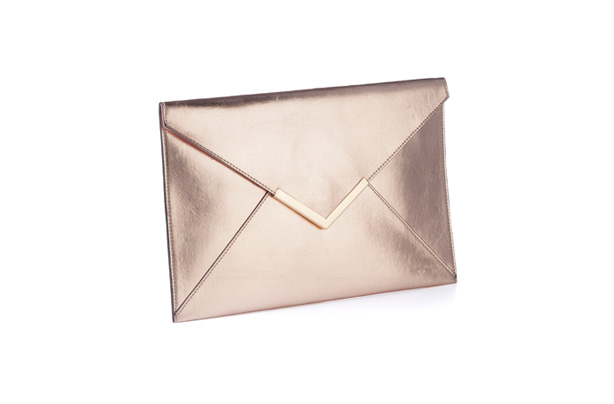 Metallic Envelope Clutch, £20
Carrying a clutch bag means you haven't got to worry about spoiling the look of your outfit with straps or handles, so all the attention is focused on you! This striking metallic clutch will immediately put your outfit into party mode. The rose-gold finish is the ideal colour to complement any outfit, and its sleek, simple 'envelope' design is perfect for popping in all your party-going essentials on a night out.
Carrying it when you're wearing jeans and a top will give a simple look instant glitz, while it's also elegant enough to use when you're out for cocktails or at a formal event.
Shop here: Metallic Envelope Clutch, £20