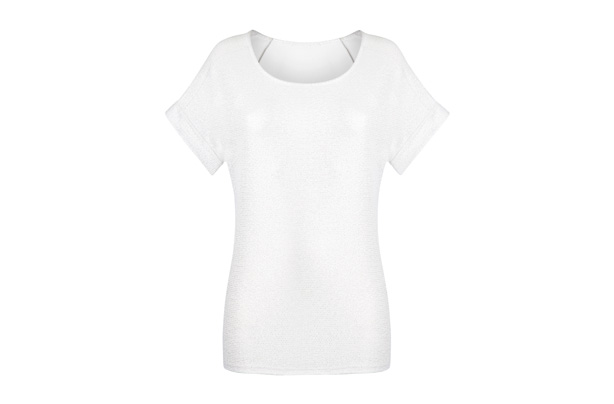 Jersey Boxy Top, £25
For sheer versatility, this jersey top ticks all the boxes. Its metallic-print fabric gives a gorgeously modern sheen. It also features loosely draped, short sleeves with subtle turn-back detailing to give added interest. It's a great multi-tasker, which you can wear with black trousers for work when you need a more formal look, or itíll also look fab with jeans at any time Ė and of course itís perfect for adding a gleam to a party outfit!
This is a wardrobe staple that youíll love because itís so easy to wear and lifts your look straight away.
Shop here: Jersey Boxy Top, £25