The best cakes on Pinterest – you'll want to pin (and eat) them all!
If you're a fan of Pinterest and a fan of cake, you really must feast your eyes on this collection of top 10 cake pins that are trending in UK.
From cheesecake to layer cake, brownies in a mug to Italian lemon cake, there are lots of delicious cakes to choose from in this countdown – it's no wonder they've been pinned so many times!
Are you ready to feel inspired by these trending Pinterest creations? You're going to want to make and pin them all…
10. White velvet layer cake
Get the recipe: wickedgoodkitchen.com
At number 10 is this delicious white velvet layer cake with strawberry and raspberry mascarpone buttercream – phwoar! We're going to add this cake to our weekend baking list straight away!
9. The mug brownie
Get the recipe: simplyrecipes.com
At number 9 is this jaw-dropping, 'we wish we could have one right now' mug brownie. This clever recipe lets you create a ooey, gooey chocolate brownie in a mug by cooking it in the microwave – what a genius idea!
8. Oreo cheesecake chocolate cake
Get the recipe: omgchocolatedesserts
Next on the list is this marvellous 2-in-1. Meet the Oreo cheesecake chocolate cake! Doesn't it make you want to ditch the diet, roll up those sleeves, bake and then stuff the entire thing into your mouth in one? Just us?
7. Triple chocolate cheesecake with Oreo crust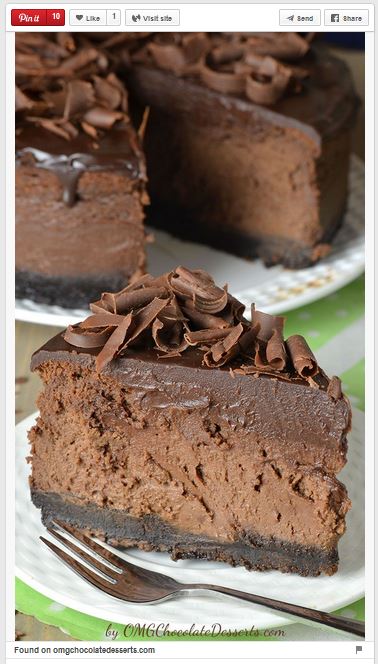 Get the recipe: omgchocolatedesserts
Heavenly number 7 is a triple chocolate, yes TRIPLE chocolate, cheesecake with an Oreo crust (do we detect a theme going on here?!) This impress bake is a chocoholics dream and a dieters nightmare. We love it!
6. No-bake chocolate strawberry pie
What a clever idea! This no-bake chocolate strawberry pie is right up our street. It looks pretty damn impressive but doesn't take much effort to make. We're sold!
5. Italian lemon almond cake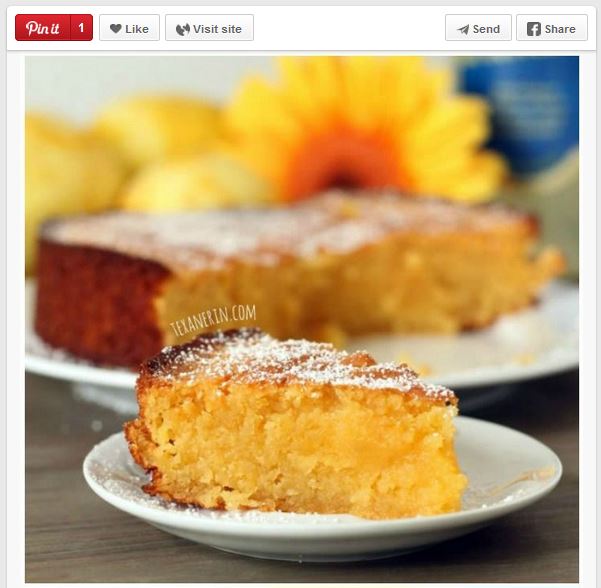 This grain-free Italian lemon almond cake, aka Torta Caprese Bianca, really does look the part. We're even more tempted by this cake now as we've spotted that it's infused with limoncello. Mmmm…
4. Triple chocolate layer cake
Get the recipe: sallysbakingaddiction
At number 4 is this delicious triple chocolate layer cake. We can certainly see why this mouth-watering bake has made the top 10. Forks at the ready people, forks at the ready!
3. Dark chocolate salted caramel Oreo pie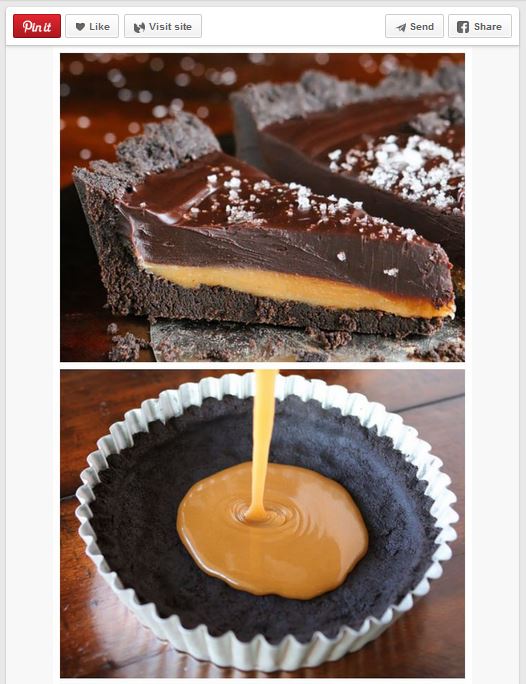 Get the recipe: kevinandamanda
OMG. Meet the cake of our dreams – a dark chocolate salted caramel Oreo pie! This seriously impressive cake has definitely got our attention – and it's made with only 5 ingredients!
2. Mini heart cookies
Get the recipe: dessertlovernote
These delicious little parcels of goodness have been pinned and pinned again making them second from the top. The recipe is simple and the results are flawless – we love them!
1. White chocolate raspberry cheesecake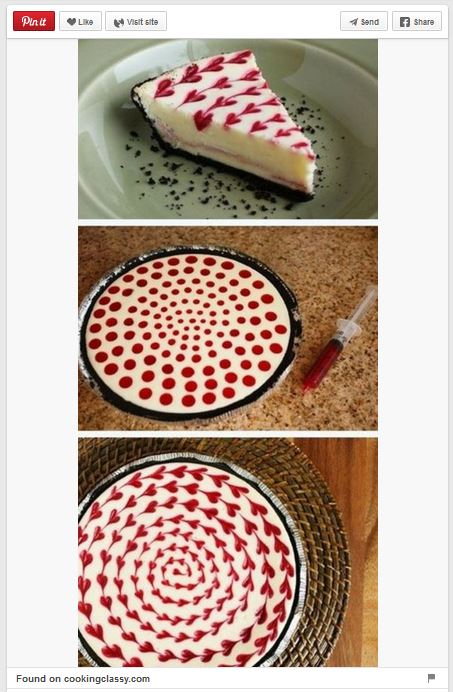 And the most-pinned cake is this mind boggling white chocolate raspberry cheesecake. It sounds delicious and it's a winner hands down due to it's amazing decoration – such a simple, but effective design!