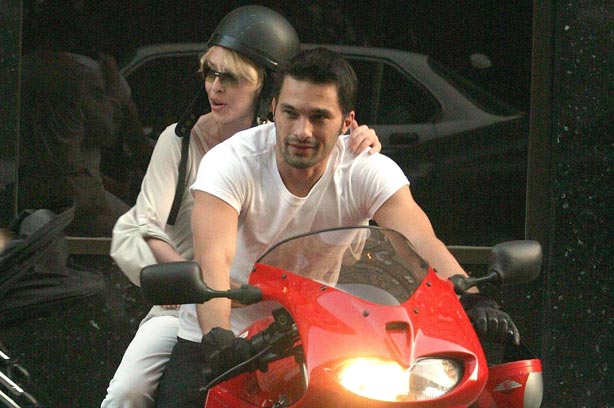 Kylie Minogue's agent has denied that the singer has rekindled her romance with Olivier Martinez.
The pair, who split in February 2007 after 4 years together, met up in Paris last week.
Kylie is said to have given the French actor, 42, another chance.
'Kylie has taken him back - with a new set of rules,' claimed a source in the Daily Mail yesterday. 'Ollie has agreed to try for a baby. That was always the stumbling block in their relationship.
'Ollie has told her he is ready to start a family, to marry her and to settle down.
'They have decided that if they have no success within a year, they will try to adopt. Olivier was always unsure of adoption before and neither did he want to have a baby naturally. He did not want to marry either. But after being apart for a year, he has obviously had a change of heart.'
Kylie's rep told Now Online: 'The whole thing is made up.'
Continued below...
Get more celeb news from
Now Magazine