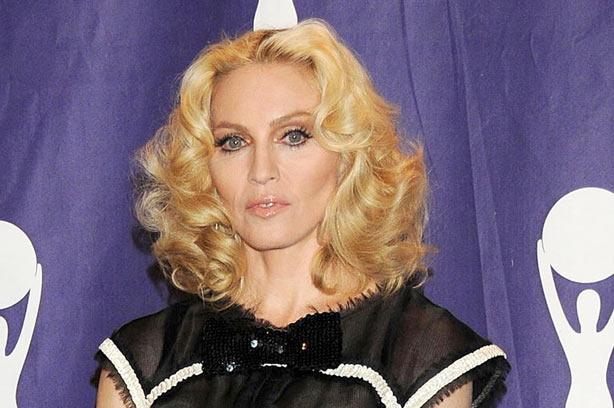 Madonna has revealed that fans are is unlikely to hear her sing her old hits on stage again.
Songs such as Like A Virgin, Holiday and Like A Prayer made the singer a global name, but she admits she'd need to be paid a fortune to perform them again.
'I'm not sure I could sing Holiday or Like A Virgin ever again,' she says. 'I just can't – unless somebody paid me like $30 million [£15 million] or something.'
Madge – who's releasing her latest album Hard Candy on 29 April – says she's a huge fan of Britney Spears.
'I love Britney Spears' new album – I usually work out to her record,' she says in an interview for New York's Z100FM radio station. 'I do a combination of Pilates and dance aerobics.'
Get more celeb news from Now Magazine
Madonna and Guy Ritchie are not on the rocks
Continued below...
Madonna upstaged by Lourdes