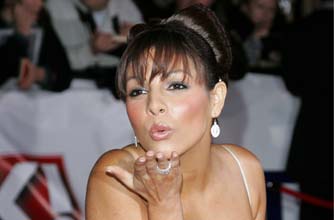 Roxanne Pallett has announced that she is leaving Emmerdale after 3 years at the Yorkshire soap.
The actress, who plays Jo Sugden, plans to move to London to work on stage in the West End.
Bosses are planning a dramatic exit for Roxanne, 25, involving abusive screen husband Andy, played by Kelvin Fletcher, 24.
'Roxanne wanted to leave last year but the producers put her at the centre of this big storyline, which is only going to get more harrowing,' a source tells The Sun. 'Now she has agreed her leaving terms and will go in a huge exit in December.'
Emmerdale boss Anita Turner yesterday paid tribute to Roxanne: 'She has given a fantastic performance and it will be an eventful six months for Jo.'
Continued below...
-
Emergency helpline for Refuge that helps victims of domestic violence