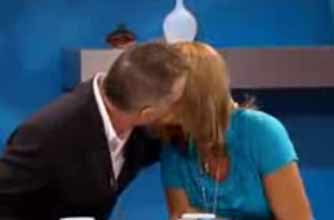 If you love Loose Women as much as we do, you're really going to enjoy these brilliant clips we've found on YouTube.
There's Carol-The-Unstoppable-McGiffin talking about snogging McFly and kissing Gary Rhodes live on air, Russell Brand making a surprise visit to the studio and Joan Rivers using language that would make a sailor blush.
Oh, and last but by no means least, Carol's striptease.
Click on a picture below to watch the clip - enjoy!
Continued below...
Where to next?
-
Exclusive photos from the night
-
Loose Women behind the scenes exclusive video
-
Loose Women party timeline - all the goss as it happened!
-
See the Loose Women bare all in Woman magazine's exclusive photo shoot
-
See how the Loose ladies have changed over the last 10 years
-
Visit the Loose Women website