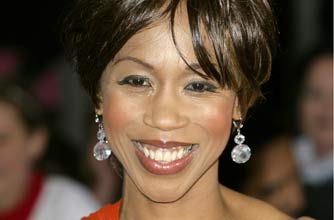 Trisha Goddard has been given the all-clear in her battle against breast cancer.
The chat show host was diagnosed with the disease during a routine mammogram earlier this year.
But after eight months of radiotherapy and chemotherapy, Trisha, 50, has beaten the illness.
'Yeah, well, we live from day to day, but for now the cancer has gone,' she tells GMTV.
Where to next?
Continued below...
-
How to check your breasts
-
'How my diet helped me through my breast cancer'
-
All about breast cancer