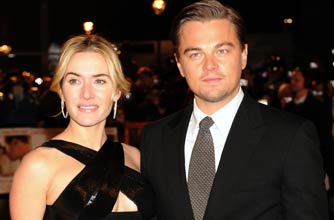 Leonardo DiCaprio was happy to shoot a sex scene with Kate Winslet in front of her husband Sam Mendes.
The pair star together in new movie Revolutionary Road, directed by Sam, 33.
'I was very comfortable with the situation,' he says. 'It felt like a kind of a family - a sort of weird twisted family.'
But Leo, 34, admits Kate, 33, found it strange.
'Kate seemed very nervous,' he says. 'She kept on saying, 'This feels so weird.'
'I just told her, 'It doesn't feel weird to me - it's only acting".'
Continued below...
Where to next?
More on sex and relationships
See Kate before she was famous
Celebrity dress disasters