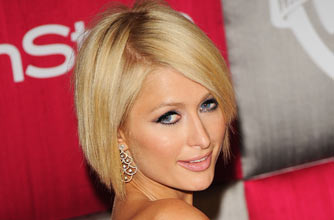 Paris Hilton was left red-faced this week after claiming Gordon Ramsay is the British Prime Minister.
The heiress made the gaffe during the press launch of her new ITV2 show Paris Hilton's British Best Friend.
She confused the celebrity chef, 42, with PM Gordon Brown, 57.
When asked if she knew who was head of the government, Paris, 27, said: 'Yes, it's Gordon Ramsay, isn't it?'
But on GMTV this morning, Paris insisted her comments were a joke.
Paris Hilton's British Best Friend airs on ITV2 on Thursday at 9pm.
Continued below...
Where to next?
Celebrity dress disasters
Celebrity hair gallery
Search for Gordon Ramsay recipes