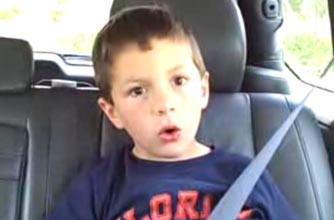 With over 10 million hits on YouTube, we think this is the must-see video of the week - it's hilarious!
The funny video clip below captures a seven-year-old David on his way home from a tooth op, who's still very woozy from the anaesthetic.
It's filmed in the back of his Dad's car. We find this video hilarious and very cute too!
Watch the full clip of David after dentist here:
Continued below...
Where to next?
Funny wedding day video clips
Easy steps to protect their teeth
Six steps to improve your dental health