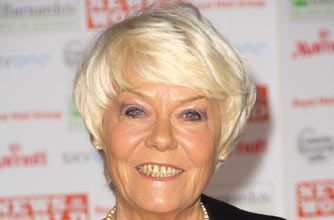 Wendy Richard has lost her battle with cancer.
The former EastEnder, 65, passed away this morning at London's Harley Street Clinic with husband John Burns by her side.
'She was incredibly brave and retained her sense of humour right to the end,' agent Kevin Francis tells the BBC.
Wendy, who played Pauline Fowler, announced she had
terminal cancer
in October.
She wed long-term partner John days later.
Continued below...
Where to next?
-
Test your breast cancer knowledge
-
Breast cancer: The facts
-
EastEnders - A family affair
-
Want to chat to other EastEnders fans?