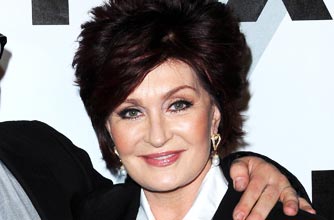 Sharon Osbourne is being sued by a former contestant on her show Rock Of Love: Charm School.
Megan Hauserman's lawsuit, filed in LA, claims the 56-year-old hit her, pulled her hair and scratched her.
She is suing the star for battery, negligence and intentional infliction of emotional distress.
'It's pretty hard to deny what happened on the video,' Megan's lawyer Warren J Binder tells the Associated Press. 'We look forward to our day in court.'
Sharon's rep declined to comment.
Just press play and watch the video here:
Rock of Love Charm School Reunion Fight - Sharon Osbourne Vs Megan - video powered by Metacafe
Continued below...
Where to next?
-
Anger management
-
8 rules of arguing in a relationship
-
What do you think of Sharon's outburst? Tell us in chat