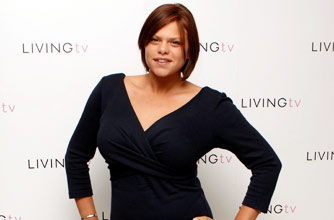 Jack Tweed plans to auction Jade Goody's clothes to raise money for charity after her funeral on 4 April.
The widower, 21, has apparently told friends he will keep sentimental items, but will either donate the rest to Cancer Research shops or sell them to raise money for Marie Curie.
'Jack said he and Jade talked about what to do with her stuff when she was gone,' a source tells The Sun.
'She told him to give it away to shops or sell it - as long as the money went to a good cause... It is the first step toward closure.'
More about Jade Goody
-
How Jade will live on
-
Jade's life on film
-
See our gallery of some of her most memorable moments
-
Read the latest news on Jade Goody
-
Now magazine's exclusive Jade Goody album
Health and cancer info:
-
Jade's health timeline: Find out how her cancer developed
-
More information on Jade Goody and cervical cancer
-
All the facts about cervical cancer
-
What to expect from a smear test
-
More about the cervical cancer jab
-
Why cancer patients get free prescriptions
Continued below...
Tell us your comments about Jade