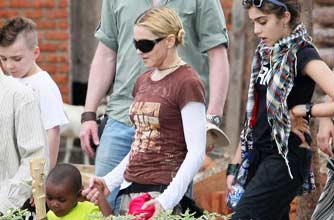 Madonna will not be allowed to adopt Mercy James from Malawi.
The singer, 50, was hoping to gain custody of the four-year-old.
But at the High Court today, Madonna was told her application had been unsuccessful because she is not a resident of the African country.
It is not clear whether Madge, who adopted David Banda, now three, from Malawi in 2006, will appeal.
Her lawyer and reps were not immediately available for comment.
Where to next?
A guide to adoption
Thinking of adopting a child from an agency?
Continued below...
Celebrity fun:
Celebrity miniatures: Madonna and daughter Lourdes
Guess how old these celebs are
?