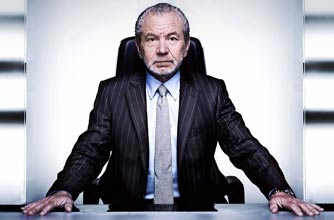 Noorul Choudhury became the latest contestant to get the boot on The Apprentice last night.
The science teacher was sacked when his Empire team lost the antique-selling task.
Sir Alan Sugar, 62, felt that Noorul had 'escaped the radar' for too long and not contributed enough to the previous assignments.
But the 33-year-old reckons the show's editing made him come across as if he hadn't been pulling his weight.
'They make characters out of you, don't they?' Noorul insisted in an interview with the BBC.
'I'm always the life and soul of the party... I'm always talking and chatting.'
Get all your best goodtoknow bits delivered straight to your desktop or on Facebook

Get a free gift when you sign up for our newsletters

Tell us your comments about the latest news in chat
Continued below...