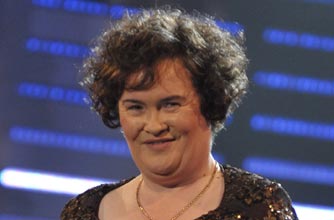 Lily Allen has criticised Britain's Got Talent sensation Susan Boyle.
The singer was disappointed with the Hairy Angel's performance of Memory from West End show Cats in the first semi-final.
'I thought her timing was off on Britain's Got Talent - no control, and I don't think she has an amazing voice,' she writes on her Twitter page.
Lily, 23, reckons 12-year-old Shaheen Jafargholi - who last night also reached the final - has more to offer than Susan.
'She seems like a lovely lady,' she admits, 'but if the show is about talent then that Shaheen kid should win.'
-
Read more Britain's Got Talent stories
Watch Shaheen sing in his semi-final Now enjoy Susan Boyle's performance in the first semi-final
Continued below...