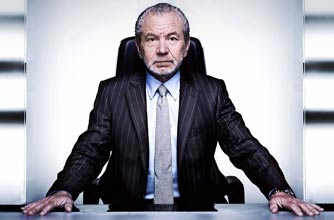 Howard Ebison became the latest contestant to be axed from The Apprentice last night.
The 24-year-old was given the boot after project managing the losing side in a shopping channel task.
Sir Alan Sugar, 62, thought Howard wasn't offering enough to teammates Kate Walsh and Lorraine Tighe.
'I haven't got time for just ordinary people,' he said as he gave Howard the chop.
Debra Barr, James McQuillan and Yasmina Siadatan also remain in the competition to battle it out with Kate and Lorraine.
-
Tell us what you thought about last night's show
Watch the final moments of Howard's time on The Apprentice
- Get all your best goodtoknow bits delivered straight to your
desktop or on Facebook
Continued below...
- Get a free gift when you sign up for our
newsletters