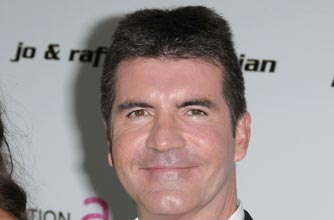 Sinitta admits her kids Magdalena, 4, and Zac, 3, think Simon's hilarious.
'To them he's silly Simon, who picks them up, throws them around, gives them sweets and pulls funny faces,' she says.
'I think he loves the fact they're not in awe of him as the mighty Simon Cowell.'
Simon, 49, who dated Sinitta in the 1980s, is a devoted godfather to both children.
'[He reads them stories] but he changes them,' she says. 'He'll call it Goldilocks, Boogie Nose And The Three Whatevers.
'He does voices and rude sounds. He teaches them to do fart noises. All stuff I don't want them to do.'
Continued below...
Where to next?
-
X Factor the live shows!
-
X Factor quiz
-
See pics from Simon's 50th birthday