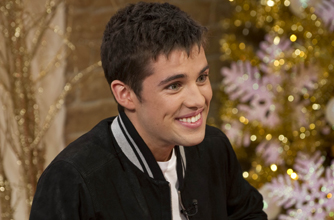 Joe McElderry isn't in a rush to have sex.
The X Factor winner is focusing on his career for now.
'I've had girlfriends, but I don't have one right now,' says Joe, 18. 'I haven't slept with anyone, but I'm a young lad and I'm concentrating on my music.
'I know I'll probably get offers but - for me - it's all about the singing for now...
'At the minute, the last thing on my mind is a girlfriend.'
Joe insists he's pretty well-behaved.
'I've never ever done drugs,' he tells The Sun. 'I have drunk, but I'm not a drinker...
'If people try and tempt me into getting drunk I'll get a Diet Coke and pretend it's got vodka in it.'
Continued below...
Where to next?
- X factor final gallery
- Are you like Cheryl or Dannii? Take our X factor judges quiz
- X factor style gallery