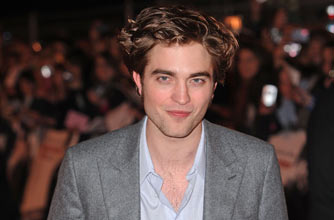 The third and final trailer has been released for the new Twilight film.
Eclipse, the thrid in the vampire franchise, is darker then the first two films.
The movie sees Robert Pattison and Kristen Stewart, as characters Edward and Bella, take on a army of vampires.
The trailer also shows numerous topless shots of Taylor Lautner - who plays werewolf Jacob.
The Twilight Saga: Eclipse is released in the UK on 9 July 2010.
Continued below...
- Brush up on your
Twilight Trivia
-
R-Patz's best ever pics
-
See the video: Rob and Kristen kiss
-
Parents name babies after Twilight characters