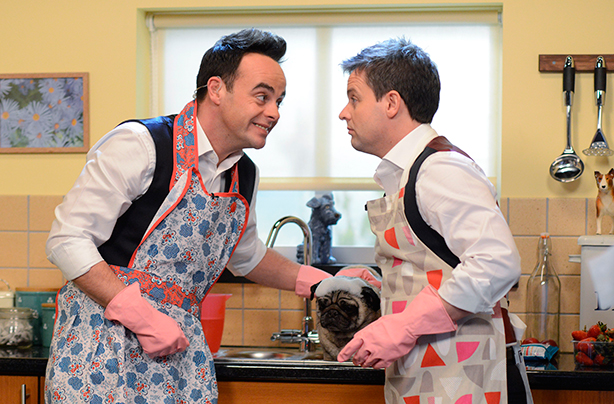 Ever since they first met on the set of the BBC drama Byker Grove at the age of 13, Ant and Dec have been each other's rock, their other halves, their one. (Even though Ant may have gone off and married someone else.)

These cheeky chaps have grown up in the public eye and have one of the most stable relationships in showbiz.
Have you ever noticed how happy they look to be in each other's company? Well wouldn't you be when you were working alongside the love of your life?


Here are just a few of the beautiful life lessons this duo have taught us on how to be the perfect couple...
Be each other's best friends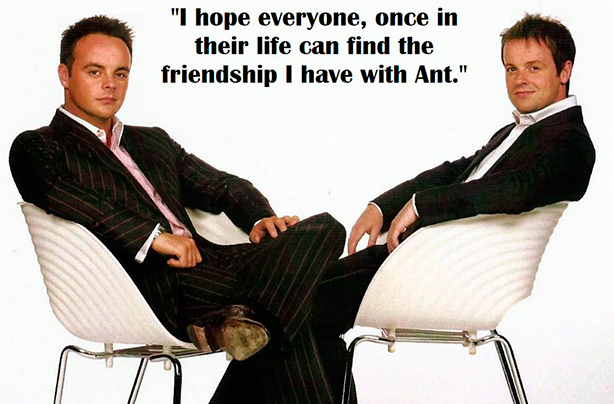 A bit of healthy competition is good for a relationship
Capture, keep and treasure happy memories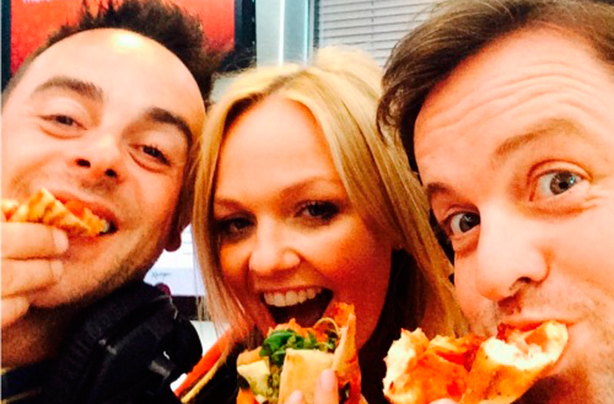 Don't be ashamed to shout about your love from the rooftops (or the sidelines in this case)
Believe in love at first sight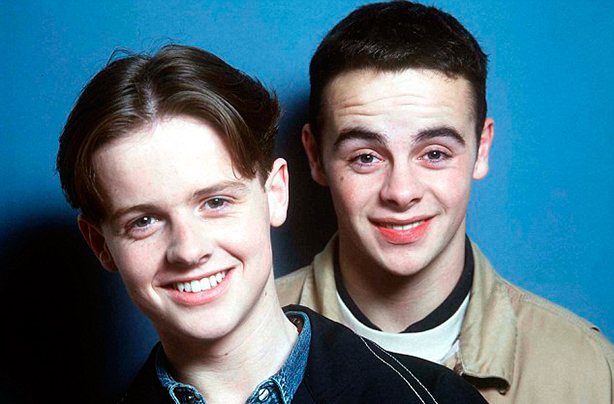 Be silly every now and then

Push each other to become the best you can be
Don't let anything get in the way of Christmas fun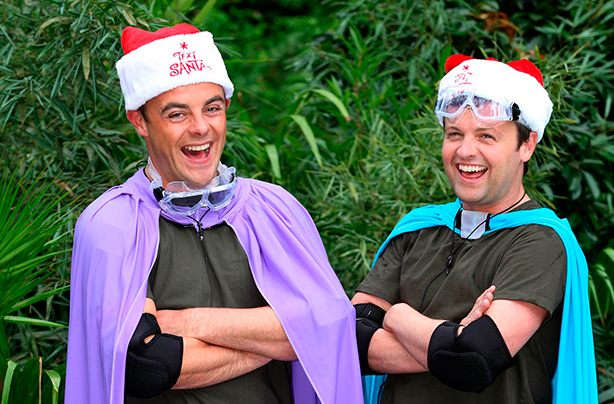 Never speak over each other
Celebrate in each other's successes



Never openly criticise one another's driving
Support each other's career choices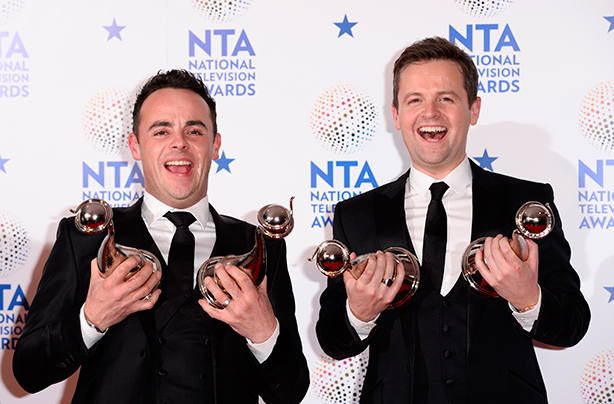 Find each other hilarious
Take equal roles when it comes to family life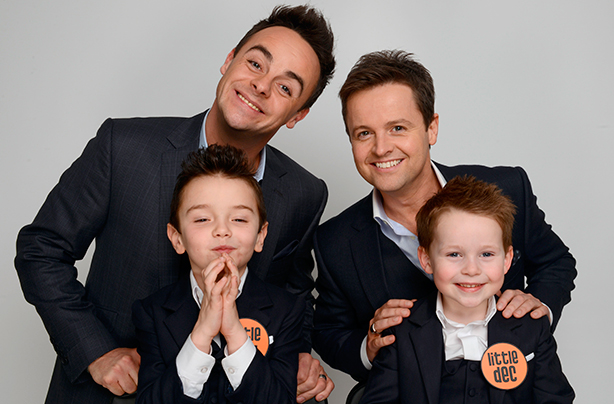 Dance like you did that very first time
Share the household chores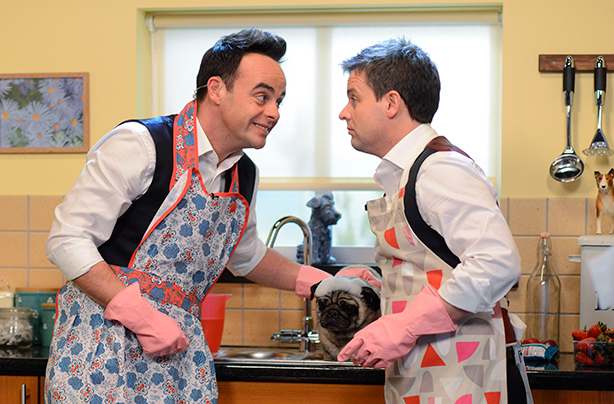 Keep each other's secrets, but tell each other everything
Don't be afraid of public romantic gestures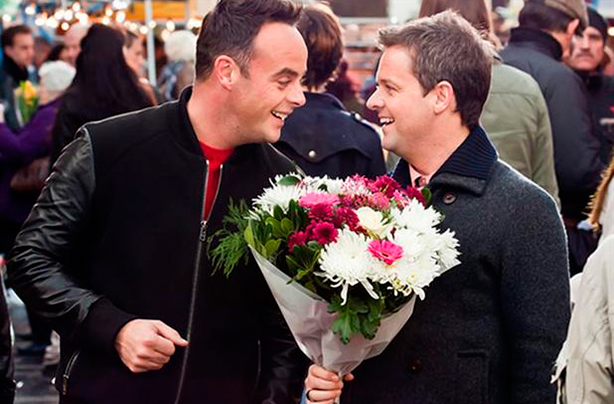 And understand that a cuddle sometimes is all you need to make everything okay
Continued below...
Where to next?