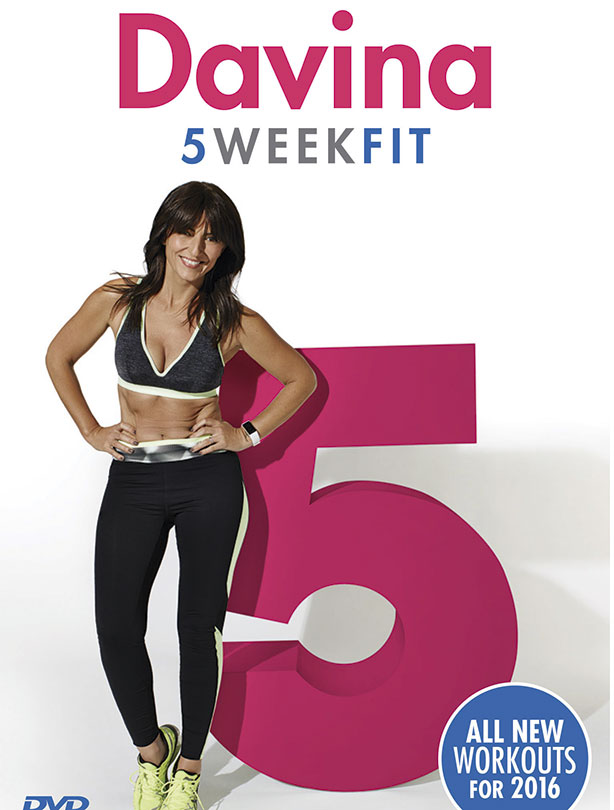 Davina: 5 Week Fit
The DVD says:
This year Davinaís building on everything you did in her last DVD 7 minute Fit. This means that thereís still a targeted approach and a variety of workouts, but things have been stepped up a notch.
There are new high intensity 7 minute workouts and an extra 3 minute booster for each workout for those who have the time to really go for it.
Thereís an abs session and an ultimate 21 minute workout to test your cardio, strength and work your core at the same time.
Plus, itís all designed to get you fit in just five weeks.
Who's it good for?
If youíve only got a short amount of time to exercise each day, or are aiming to get fit before a particular event, this DVD is the one for you!
The box includes a 5 week diary planner, so itís also perfect for those who arenít sure where to start with their workout routine.
Order it from
Amazon now.