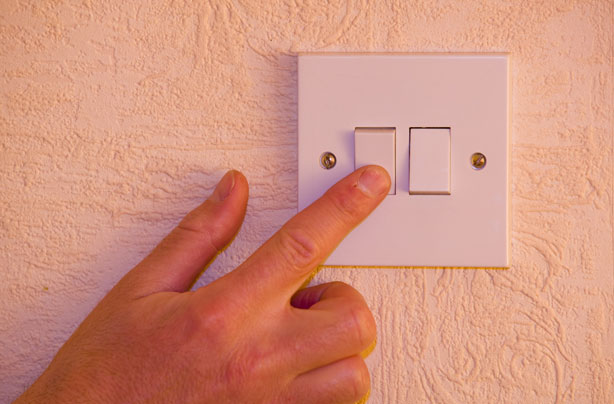 If you've never switched energy suppliers before then you could save up to £616, according to experts.
Energy UK announced that 4.8 million consumers changed energy supplier in 2016, almost a million more than in 2015. Over 20 million households failed to switch and are still likely to be overpaying.
If you have moved suppliers before the savings will be smaller, around £50 - but there are plenty of tricks you can use to help you shave off money from your bill.
It's worth checking to see if you're on the cheapest tariff every six months. We explain how to switch and how long it will take:
Fixed or variable tariff deal?
Fixing your energy bill means that you have a guarantee of how much you will pay for gas and electricity until the contract ends.
It is a bit of a gamble because if prices go up, you will have saved money but if prices go down you will be locked into a contract paying more.
You often have to pay a fee to leave - so only fix if you're sure about the deal.
Variable deals are more likely to go up - so it's worth doing your research before moving.
How do I switch energy suppliers?
Once you've decided on the type of energy deal you want (fixed or variable) you can use a comparison website like
energyhelpline.com
to find the cheapest one for you. The best way to make sure you have an accurate comparison is to use two or three (if you have time) to compare tariffs.
You'll need your most recent bill and your last annual one if you have it. This is because you need to know what tariff you're on now and how much you're spending to compare all the tariffs on the market effectively.
When you've selected the deal you want to proceed with you can fill in the application online. Some switching websites or providers will allow you to call them if you prefer to do it over the phone.
Your application is then sent to the energy firm who will contact your old supplier to inform them that you're moving.
You will them be sent out a new contract with the terms and conditions - this could be via post or email.
Can I change my mind?
Yes! There is a 12 to 14 day cooling off period, depending on the company, in which you can cancel the switch.
Can I save extra money?
Yes! Some firms offer a discount for paperless billing and for customers who pay by direct debit. Do your research and find out if this is the case.
How long will it take?
At present, the process takes between two and six weeks but the government recently announced that it wants to encourage firms to reduce the time to 24 hours. First Utility, a small energy supplier, has already committed to this timescale.
Continued below...
Cashback
Don't forget to check with a cashback website, like
Quidco
or TopCashback, before you switch to see if there is a deal you can use to earn money when you switch.