Cheap food
We have all the best supermarket offers this week - including, half-price tinned salmon, save £4.50 on pork medallions, cheap yogurts, £1 Kingsmill and £10 champagne.

Tesco has promised to cut the price of 30 items that regularly appear in your shopping basket. We reveal what they are and what this could mean to the cost of your weekly…

This week's collection includes tasty tuna baked potatoes, cheesy risotto with bacon and peas and Chinese vegetable chow mein.

Kick start your day with this discount on Nescafe coffee and find out where all the best supermarket deals and offers are this week.
Cheap food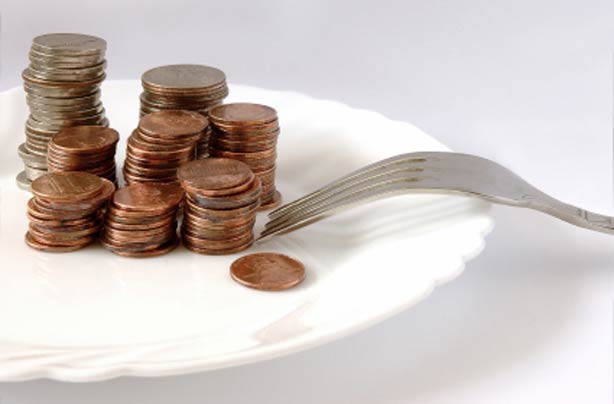 Rising food prices are crippling our family budgets. The cost of weekly groceries in Britain has gone up by a quarter in six years. This page explains why food prices are rising and what you can do to help cut your grocery shopping bill.
Bad times ahead
It's a bleak outlook. Last year food industry experts, Prestige Purchasing, predicted that the price of food will continue to rise faster than incomes every year until 2018, with some fruit and vegetables becoming so expensive they will be considered a treat.
Some of the biggest rises include beef which is up 64% and coffee which is up 41% but kitchen staples, like rice and bread, have also seen similar rises.
And we're worried about it. Rising food prices are a cause for stress among four in ten shoppers, according to consumer group Which?.
But why are they rising?
There are various reasons. The horsemeat scandal last year, couple with high costs of production and rising demand is keeping the price of beef high.
The UK also imports a lot of food, making it expensive and leaves us exposed to price hikes if demand for a certain type of food increases.
How to cut your shopping bill
1. Compare prices, use mySupermarket.com to compare prices before you hit the shops or order online and compare your basket.
2. Be savvy - wise up to the 10 sneaky tricks that supermarkets use to lure you in.
3. Keep up with all the latest supermarket offers
4. Watch out for price glitches - you might be able to stock up on an item. But beware, don't buy it if it's unnecessary.
What if you need help
Approximately 13 million people in the UK are living below the poverty line and the reality is that some families have to choose between paying the bills and eating. If you feel your family fits into this bracket then there's help at hand. Read more information about how food banks work and what to do if you need help.
Latest Cheap food picture galleries
Found our Cheap food articles useful? You'll like these...
Use these discount vouchers for restaurants and days out to help you sav…

Want to save money on your household bills? We've got advice on how you …
Money saving help
Household savings