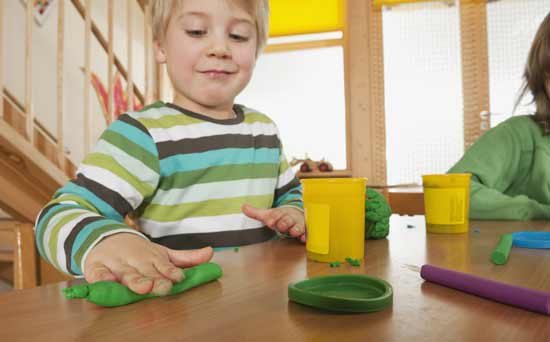 Make your own playdough
Use this recipe to make your own playdough:
1 cup flour
2 tbsp cream of tartar (which you can get in the baking aisle at the supermarket)
½ cup salt
1 to 2 tbsp cooking oil
1 cup water
food colouring
- Mix flour, cream of tartar and salt in a saucepan.
- Add the water and oil and cook over medium heat until thick.
- At this stage you can either add a few drops of food colouring to the mixture and kneed in. If you want two colours, split the mixture and add different colours to each half.
- Now it's over to the kids!
Got a great money-saving tip? Share it with us on
Facebook