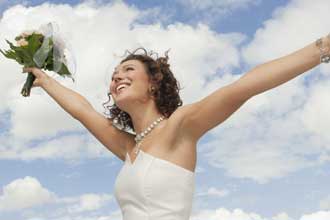 Getting your hair and make up done
Hair and make-up trials can be time consuming and pricey. Why don't you find a local beauty college and get your hair done by a graduate? There are also some great discounts to be had on
Groupon
, so sign up and keep an eye out for offers.
If you don't trust a budget option then you could always do your hair yourself. Practice makes perfect and you can watch YouTube videos for tips and get your friends to help out.
Why not do a Kate Middleton and do your own make-up on the big day too?